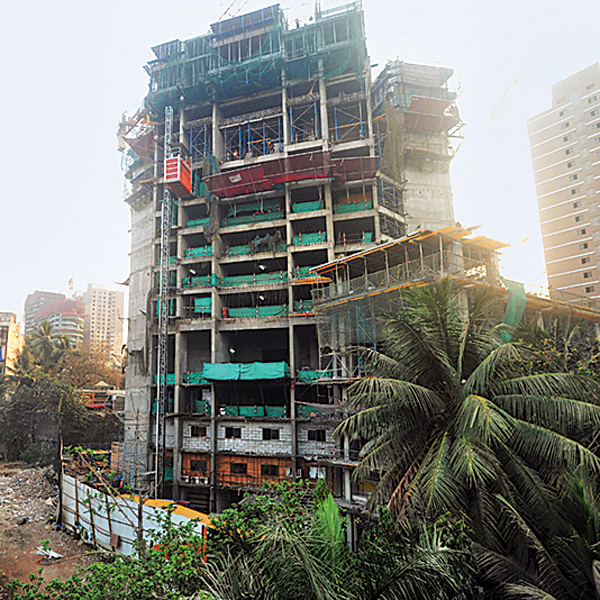 For the second time since the BJP-led NDA came to power, the government is all set to push the real estate bill, aiming to curb circulation of black money in the sector and put in place a grievance redressal system for buyers. With its eyes on the middle class, the government wants to make the sector consumer-friendly by bringing in transparency in transactions to ensure that it did not remain the domain of the rich alone.
Prime minister Narendra Modi is understood to be keen on expediting the bill, which seeks to protect consumers in the wolfish real estate world, government sources said. The Real Estate (Regulation and Development) Bill had come up in the cabinet in December, 2014, but was deferred.
A new cabinet note is now ready for the government's nod. The nodal ministry — Housing and Urban Poverty alleviation — has removed the bar on buyers approaching consumer fora in case of any dispute. Government sources said the bill aimed at helping "genuine" buyers by addressing concerns of timeline for completion of projects, redressal and transparency in funding.
Once it is passed in Parliament, the existence of a Central Act would raise questions about the fate of the Maharashtra Housing (Regulation and Development) which was passed when the UPA government was in power in the state as well as the Centre.
The Mumbai grahak panchayat (MGP) has been asking the Centre to take steps make the central law applicable to the state saying the Maharashtra Housing Act did not protect buyers from various "unfair and deceptive trade practices of builders". In a letter to the ministry in September, 2014, ahead of assembly elections, MGP had said since the state Act would be notified only after the new government was formed, the Central law should be made effective in the state.
With the Fadnavis government now in power, it is to be seen if the state Act is repealed to make way for the central law to be applicable in the state.
Originally drafted by the Manmohan Singh government, the bill was first introduced in Parliament in August, 2013. It was referred to the standing committee, which submitted the report in February 2014, just ahead of Lok Sabha elections.
For More Click Here